Attention Entrepreneurs:

Are You Ready to Take Your Business And Your Life to the

Next Level?
What Happens When You Bring 20 Successful Entrepreneurs Together In A

32,000+ Square Foot Luxury Mansion



In

Thailand

 for 5 Nights October 18-23?
Relationships are forged, businesses are expanded,
game-changing ideas are exchanged...
Introducing the Abundant Circle Mastermind Retreat
October 18-23 on

the

beautiful Island of Phuket.



How about masterminding with 20 highly successful location-independent entrepreneurs in Luxury in a 32,000+ Square Foot, Multi Million Dollar THAI PALACE on the lush hillsides of Phuket with jaw dropping views of the Andman Sea?
We're talking, the experience of a lifetime here, shared with some truly amazing people...
Get ready for sheer luxury, incredible excursions, an insane amount of fun, and mouth-watering Thai Food prepared just how you like it by our private chef.
You'll be feeling like royalty as you lounge by our massive infinity pool, island hop on our private yacht, and align with breakthroughs in your business and personal life (drink in hand if you like) outside beneath the beautiful night sky...
All the while being surrounded by incredibly abundant, smart, giving entrepreneurs who are ready to help you reach the next level.
Ready to join? Click here to apply now:
Are you an abundant minded, successful, location independent entrepreneur?
Do you want to connect with other successful entrepreneurs
to abundantly share what's working for you and to learn what is REALLY working right now?
Are you ready to experience world class luxury, outrageous fun and an incredible week that's unlike anything you've experienced before?
Then we want to personally invite you to join the exclusive
2016 Abundant Circle Mastermind in Thailand.
Here's just a
small glimpse

of some of what we have lined up for you:
​Five Nights Living Like a King or Queen in Our Thai Palace.

Your Own Elegant 700+ Square Foot Room With A Private Bath And a King Sized Bed Fit For Royalty.

Private Chef and Staff Ready to Serve Delectable Meals And To Nourish You Like the Queen or King YOU ARE.

Luxury Indoor and Outdoor Lounge Areas Designed to Facilitate Conversation and Authentic Connections.

Pool Tables, Ping Pong Tables, Air Hockey, A Screening Room and Even More... Just For Fun!

Two MASSIVE Swimming Pools and a Jacuzzi So You Can Soak Up Sunshine During the Day AND Take a Midnight Swim Under the Stars at Night.

Massages, Turkish Baths, A Sauna and An Entire Spa Just Waiting to Rejuvenate Your Mind, Body and Spirit.

Fresh Squeezed Juices, Coconuts, Delightful Coffee and Custom Cocktails.

Fiber Optic Internet You Can Access Anywhere In The Palace... Including Poolside.

Private In Room Desks As Well As Inspiring Workspaces Throughout The Palace... Just In Case You Need to "Log On" Or Check In With Your Team.

Island Hopping On Our Luxury Yacht Charter So You Can Experience the Beautiful Andaman Sea In Style.

Snorkeling, Beach Lounging, Stand Up Paddleboarding, or Even Surfing.

Epic Masterminding With Inspired, Heart-Centered and Driven Entrepreneurs Generating Millions Per Year In Revenue.

Space For Meditation, Yoga, and Complete Relaxation.

Private Drivers to Meet You At The Airport and Escort You to Our Palace With Ease.

And Really... So Much More...
Ready to join? Click here to apply now:
What makes The Abundant Circle Mastermind
Retreat Different?
---
Location...

We've not only rented a mansion... We've seriously rented a Thai Palace.

Your luxurious home for the week is perched on a lush hillside overlooking the ocean. Boasting over 32,000 square feet of living space with seventeen 700 square foot Suites in 3 buildings, this 'compound' is truly world class.

From the ocean and mountain views to the multiple infinity pools, you are sure to be awed from the moment you arrive.
The People...

20 location independent, abundant, giving and heart-centered entrepreneurs who are all crushing it in their own businesses... Coming together to mastermind, give, connect and share what is working right now.
The Format...

In a single word... Organic.

This is not a 'guru led' event where someone is going to tell you what to do in your business even though they don't fully 'get' you or your niche...

This is a community event where everyone's expertise will come into play and ideas will flow freely from the opening party to closing night.

Relationships will be forged and masterminding will happen over daily group meals, on the yacht, while hanging out at the pool... Not in a stuffy conference room.
Giving Back...


We're not doing this for the money... We have a business for that!

To prove it... 100% of profits from the Abundant Circle Mastermind event will be donated to charity.

Abundance is all about giving back to each other and to causes greater than us...

By simply attending you will be doing just that... But this is just the beginning, because together we can change your business, your life and the world!
The Food...

Thai food is some of the best food in the world.
To take this up a level... We've arranged to have multiple private chefs on staff at all times to deliver you three exceptional meals per day... plus snacks... fresh squeezed juices... and drinks...

You are in for a treat!

From amazing Thai food to delicious vegan and vegetarian meals, our staff is ready and willing to accommodate your specific dietary preferences!
The Luxury Yacht...


Nothing says abundance like island hopping on a luxury private yacht.

Cruise through the crystal blue waters of the Andaman sea in absolute style, as we discover secret beaches and the best snorkeling and paddling spots hidden away in Phang Nga Bay.

You'll be treated to gourmet snacks, and delightful meals as we spend an epic day on the water in ultimate luxury.

Then kick back on the yacht and relax with an ice cold beer, a crisp white wine, and of course plenty of refreshing water to re-hydrate as you take in the magnificence of the sun setting into the sea.

The Price...

Similar luxury mastermind events start at $5000 for only a 2 night 3 day weekend.

Since our goal here is not to make money, we're able to charge significantly less!

For only $2,495 for a 5 day life changing experience, and a true taste of a million dollar lifestyle, you are getting the best value imaginable.


If you would like to bring your spouse or significant other, it's only $500 additional.
All Inclusive...

Everything you see here is included... Seriously!

You're getting incredible accommodations, awe inspiring excursions, delicious food and drink, airport transfers, maid service, and we're even covering the tip!

You'll have no extra hotel fees, required forum fees, costs for food and drink or anything else...

Just one price and one life-changing experience!

PLUS

No stuffy conference rooms, uncomfortable co-working spaces, crappy chairs, forced networking, LOUD spaces, blaring shitty music or awkward "getting to know each other games"...

This is a truly world class experience...

And whether you choose to join or not is perfectly fine...

Of course, we'd prefer to see you there so we can enjoy this EPIC Mastermind Retreat together.

Join the Abundant Circle Mastermind Retreat.
Here's How You Apply:
Every application will be reviewed to help assure that the Abundant Circle Mastermind is attracting and connecting the highest caliber location independent entrepreneurs.
By filling out the application you are not committing to attending, nor are you required to make a payment at this time.
Upon approval, you will have 72 hours to complete the checkout for the full price of the event which is $2495.
$500 more if you would like to share your king sized bed with your spouse or significant other.
Click the button below and apply now... Because there are a very limited number of rooms and once we are full, the doors to this mastermind retreat close to the public, for good!
Frequently Asked Questions
​
Is this going to be all people who already know each other?
No... We are attracting successful entrepreneurs from multiple different networks to help facilitate new connections and bring fresh ideas and perspectives for everyone in the group.
Is this going to be like other masterminds I've attended?
No... You will not be forced into a group to share your biggest problem in 5 minutes. The masterminding will happen organically over meals, on the yacht, and outside by the pool. You will naturally gravitate towards individuals you resonate with and those are the people you will be masterminding with.
Who is going? I am tired of feeling like the "big fish" in a little pond...
We 100% understand. Know that attendees who are highly successful and leaders in their area of expertise are selectively being chosen. We have serial entrepreneurs ranging from information marketers, conversion and design experts, PPC experts, physical product experts, super affiliates, community experts and more... You are sure to be in good company.
Can I bring my spouse or significant other?
Absolutely! For $500 additional, you are able to bring your partner to enjoy all of the all-inclusive benefits and to share your comfortable king sized bed.
What charity are you donating the profits to?
This is going to be up for discussion and decision by the group. We have selected a few highly efficient charities and will only consider donating to charities that have complete transparency and a track record for getting the highest percentages of donated funds to the actual cause.
Will there be time to work?
You will have some down time if you need to check in with your team. But really, this weekend is for working ON your business and for connecting with other successful entrepreneurs... If you are still required to be active IN your business for days on end, this event may not for you.
Is this really going to be as awesome as it looks?
Yes!... You're going to experience a level of luxury that may be impossible to re-create in your life until you reach billionaire status...
Not Sure If This Is Right For You?
Ask a Question!
Email us: questions(at)abundantcircle.com
​
Space is limited, so if you want to make sure you have a spot in the Palace... Click Here Now.

Who Is
Attending?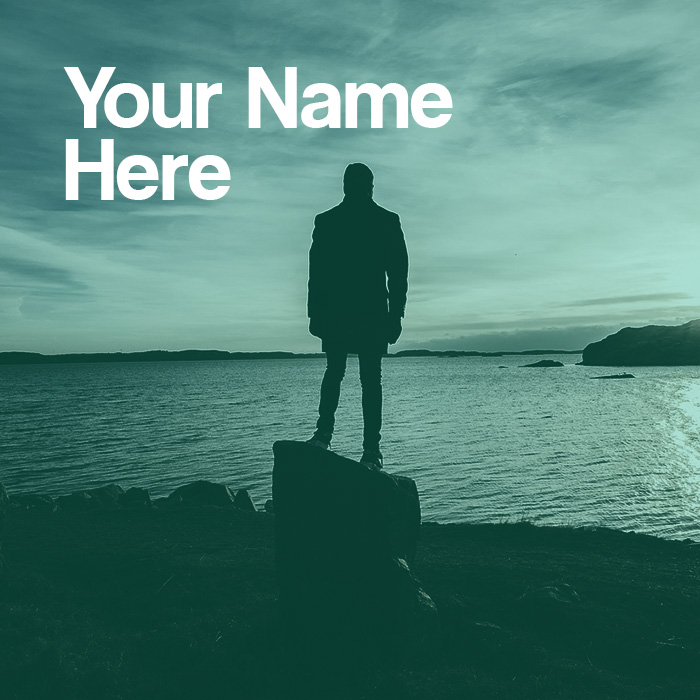 Your Name Here
Are you a successful internet entrepreneur looking to grow your network while taking your business to new levels? Join the talented, abundant minded entrepreneurs of The Abundant Circle and start taking your business success to entirely new heights! Spaces are filling up fast, so be sure to apply now.
... and more!
"Doing what you love is the cornerstone of having abundance in your life."
~ Wayne Dyer
---
"If you want love and abundance in your life, give it away."
~ Mark Twain
---
"Abundance is not something we acquire. It is something we tune into."
~ Wayne Dyer
---
"When you are grateful, fear disappears and abundance appears."
~ Anthony Robbins
Ready to Join The 2016 Abundant Circle Mastermind Retreat?